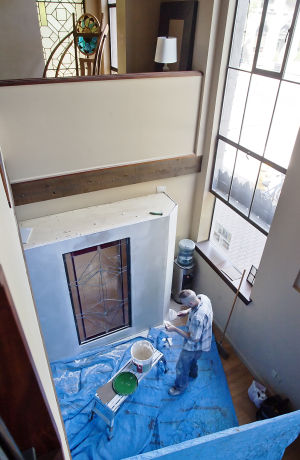 Ellensburg Community Radio will air its first online broadcast July 4, and organizers hope unveiling the project, which has been in the works for more than a year, during the First Friday Art Walk and the city's festivities for Independence Day will help introduce and excite the community over the station's potential.
Ben Kaspar said the idea started more than a year ago, when he and Mollie Edson started thinking of ways to utilize the lower floor of the 420 Building, which Edson owns.
She suggested a radio station, which Kaspar said was the most promising and exciting idea.
"At first, it was just hearing ideas — what do we want the station to look like, why is it important?" he said.
Since then, the organizers have raised about $10,000 in start-up costs, including broadcasting equipment to start streaming content online.
There are about seven people on the ECR's board, but many others have helped contribute time, expertise and resources, Kaspar said.
They've been building a small booth space in a corner of the 420 Building's first floor, which they hope to have ready by the Fourth of July.
Read more here.